Fake Pineapple is our April Class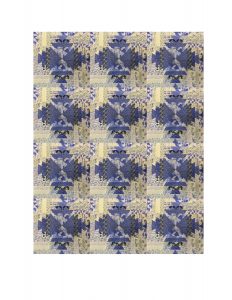 Ready for your new spring project? It's planting season and we are doing our GMO Pineapple Quilt. Always wanted to do a Pineapple Log Cabin but dreaded sewing all those strips? Patti will show you a quick way to get a similar look with much less sewing. This is another great scrap quilt you can pull from your stash. It will look great with different values of one color (as shown in the photo) or a mix of colors—just make sure you have contrast between the light and dark fabrics you choose for either version. Patti will provide a handout for cutting and construction.
Hope you will join us for our April class.
When: Friday, April 21 OR Saturday, April 22, 2017
REMEMBER TO BRING SOMETHING FOR "SHOW AND TELL".

Class starts at 10 am and finishes about 4 pm but we'll have the building open at 9:00 am so plan to arrive in time to have a cup of coffee and set up so we'll be ready to start at 10:00 am. The class will be held at Cool Spring Methodist Church, 1902 Mocksville Rd, Cleveland, NC—that is Hwy. 64 about 8 miles East of Statesville, and is easily accessible from either I-77 or I-40.

As you know, eating lunch is an important part of the day. Bring a sandwich, or your favorite recipe, and we'll provide sides, chips, desert and tea. Quilters are good cooks too so there is always plenty to share.

To register for the class, call Cindy Page, 704-376-2531 to reserve your space, then mail checks payable to The Quilter's Gallery to 224 Woodleaf Road, Cleveland, NC 27013. Payment is required at the time of registration to hold your space in the class. A supply list with directions to the venue will be emailed to you upon registration.