Fans in Formation is our Feb. Class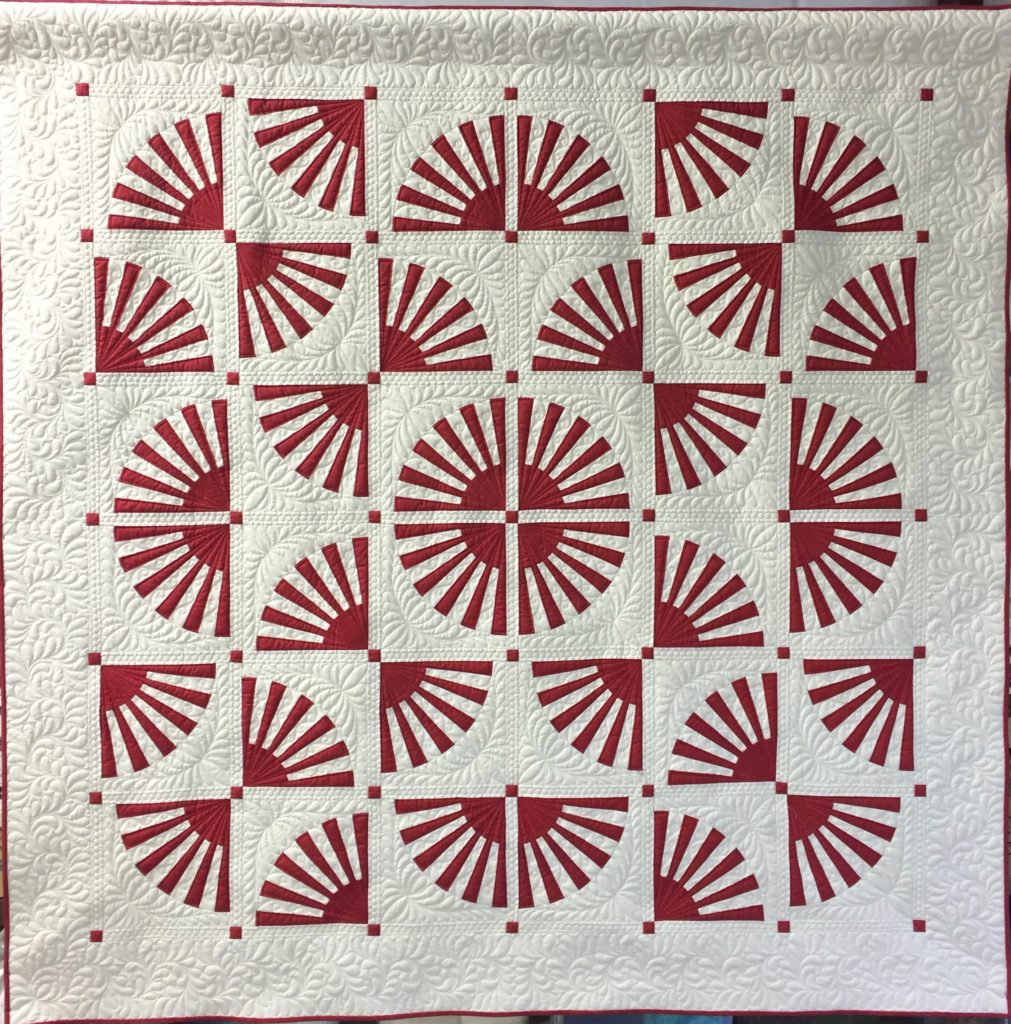 Fans in Formation
is our class for February, 2018. Class dates are Friday, Feb. 16 or Sat., Feb.17, 2018. Class fee is $35.00. The pattern, which includes the template is $29.95.
Class will once again be held at Cool Spring UMC, 1902 Mocksville Highway, Cleveland, NC…Hwy. 64, east of Statesville. The church is easily accessible from I-40 or I-77.
Class will be from 10 am-4 pm but we have the church open by 9 am so you can get set up and have a cup of coffee before we begin at 10 am.
As you know, eating lunch is an important part of the day. You bring a sandwich and we'll provide sides, chips, desert and tea.
Be sure to bring your "show and tell" quilts.
To register for the class, call Cindy Page, 704-376-2531 to reserve your space, then mail a check made to The Quilter's Gallery to 224 Woodleaf Road, Cleveland, NC 27013. Payment is required at the time of registration to hold your space in the class.
Website: www.quiltersgallery.net
Email: quiltgallery@bellsouth.net