New Quilting Classes for June and July
We are working on or have finished a couple of new quilt for our June and July classes.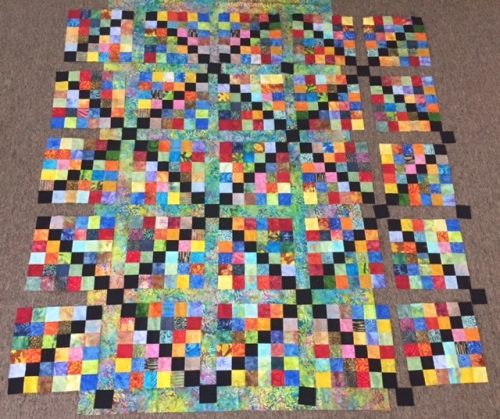 As you can see, this is a great quilt for all your 2 1/2 inch strips. This is a traditional version of Many Trips Around the World. Dates for this class are June 22 or 23, 2018.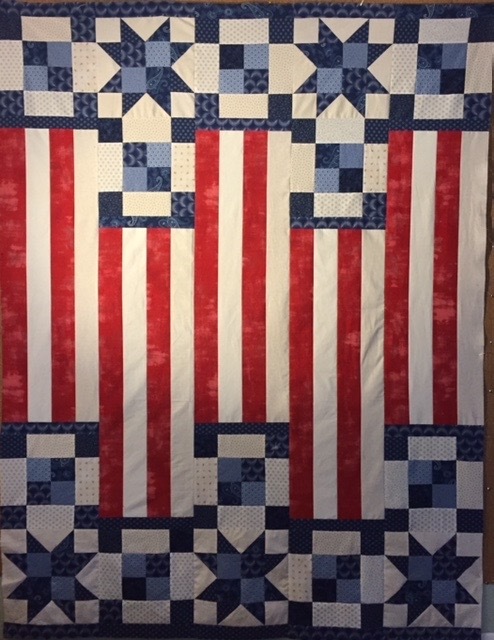 I have admired the work that the Quilts of Valor volunteers do. Did you know that SC makes more Quilts of Valor quilts than any other state, BY FAR. FYI – Quilts of Valor will have any exhibit at our upcoming show in Columbia, SC at The Quilting Expo, July 20 and 21, 2018. They would love to tell you more about what they do.
I have wanted to make a quilt to donate, but just could not "get around to it". This Flag Quilt is going to be a donation quilt. Perhaps you would like to join us for class on July 27 or 28, 2018 and make your own Flag Quilt. Basic stars, some checkerboards and red and white strips make this a quick quilt to complete.
Class starts at 10 am and finishes about 4 pm but we'll have the building open at 9:00 am so plan to arrive in time to have a cup of coffee and set up so we'll be ready to start at 10:00 am. The class will be held at Cool Spring Methodist Church, 1902 Mocksville Rd, Cleveland, NC—that is Hwy. 64 about 8 miles East of Statesville, and is easily accessible from either I-77 or I-40. You do need to preregister for class. Call or text Cindy at the phone # above.