March Quilting Class – Happy Accident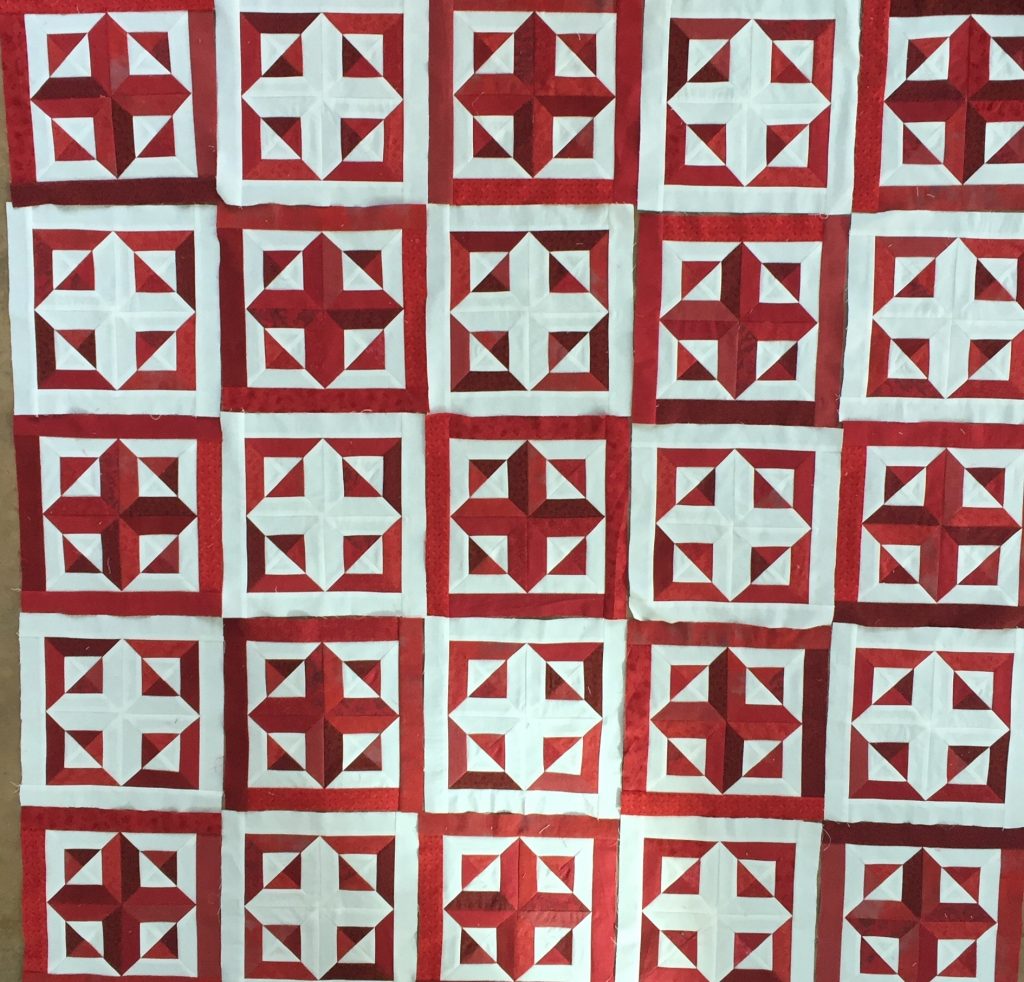 The dates for our new class are Friday, March 15 OR Saturday, March 16, 2019. 10am – 4pm.
We are going to continue in our Red and White theme. We are going to do several quilts from the book, Red and White Quilts. The first one is Happy Accident by Susan Ache. Simple strip cutting makes a stunning quilt. I will post pictures as soon as I can.
We are going to repeat our Fans in Formation class on Saturday, March 9, 2019. 10am – 3pm.
The classes will be held at Cool Spring Methodist Church, 1902 Mocksville Rd, Cleveland, NC—that is Hwy. 64 about 8 miles East of Statesville, and is easily accessible from either I-77 or I-40.

As you know, eating lunch is an important part of the day. You bring a sandwich and we'll provide sides, chips, desert and tea.
Bring "Show and Tell" for everyone to enjoy.
To register for the class, call Cindy Page, 704-376-2531 to reserve your space, then mail checks to 224 Woodleaf Road, Cleveland, NC 27013. Payment is required at the time of registration to hold your space in the class. A supply list and directions to the venue will be emailed to you upon registration.
Hope to see you then.
Patti Cline and Cindy Page